1109 Hickox Dr.
Lincoln, IL 62656
Visit the Facebook Page
The Tropics Restaurant was a popular fixture along Route 66. Vince Schwenoha first opened the restaurant in 1950. He was inspired to bring the palm trees and tropical environment to central Illinois after serving in Hawaii during WWII. This included bamboo, exotic elements, and the iconic Tropics Neon sign with a palm tree.
Lewis (Lew) Johnson began working at the Tropics in 1951, as did Beverly (Bev) Worth. A love blossomed, 4 years later Lew and Bev were married and began to lease and manage the restaurant. They managed the Tropics until 1982, when they were able to purchase it. The restaurant became a family business as the years past and the Johnsons were also known for treating their employees and customers like family. The Johnson Family continued to run the business until 1997.
In April of 2014, The Tropics restaurant was torn down, the sign was donated to the then Logan County Alliance, and put into storage.
In 2016, The Tropics restaurant was inducted into the Route 66 Hall of Fame. On June 24th, 2018 the fully restored, original Tropics sign was raised and lit once again to be another great attraction along Illinois Route 66.
To learn more about The Tropics history and see more memorabilia from the restaurant be sure and visit The Mill Museum in Lincoln.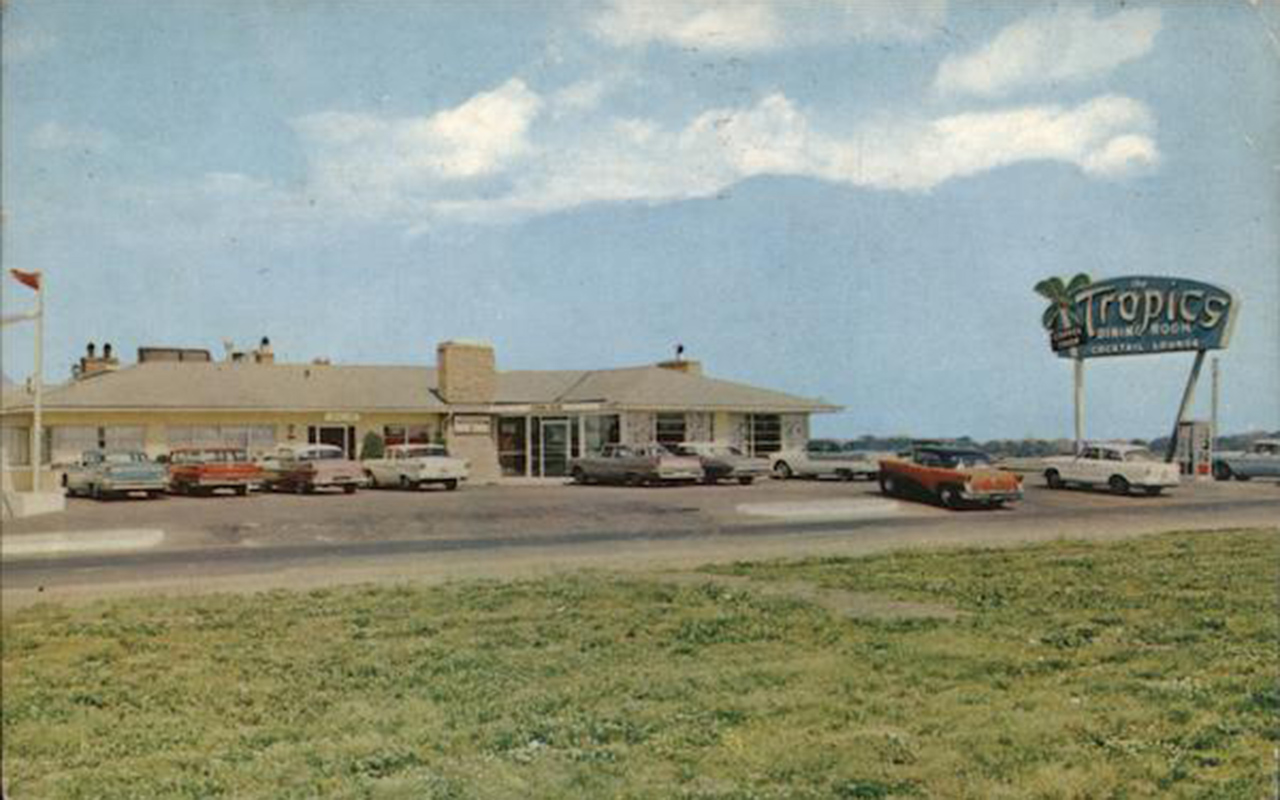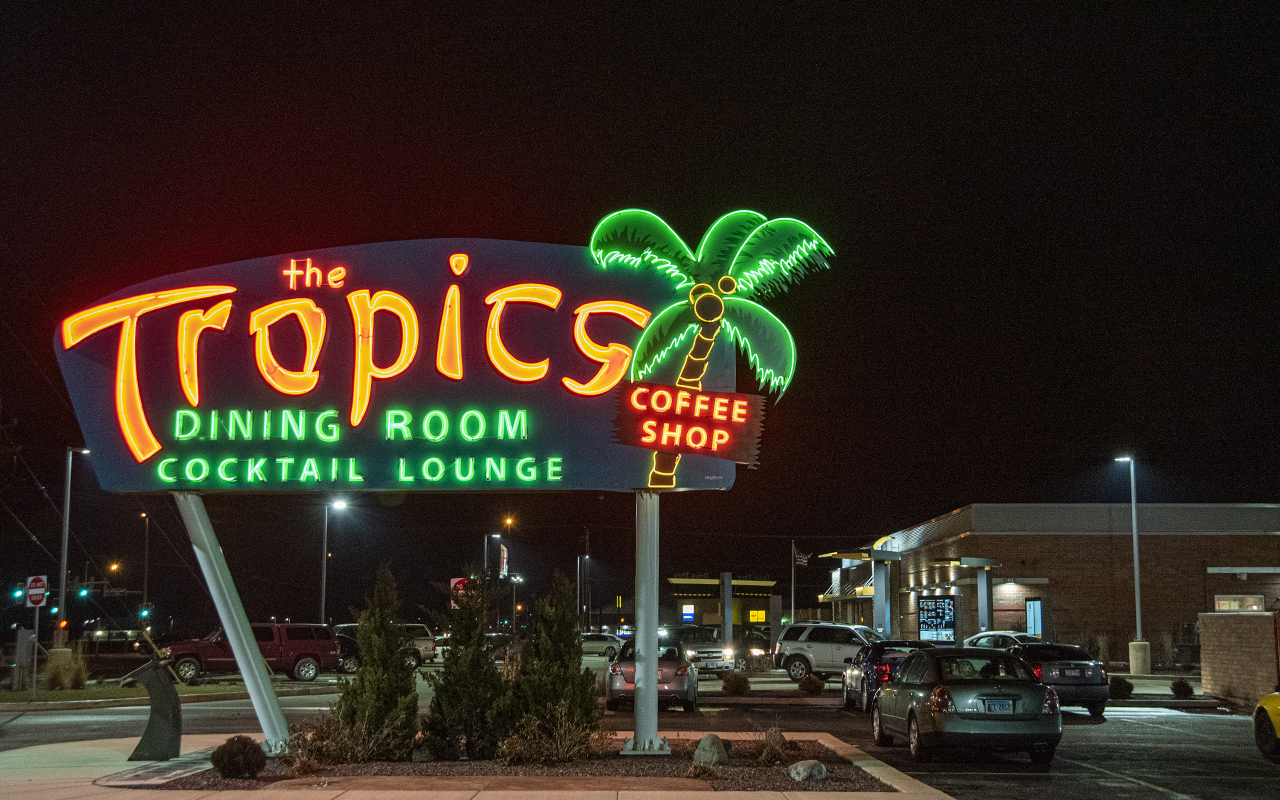 (Tropics 1962)