Broadwell is a small town (village to be exact) off of Route 66 between Lincoln and Elkhart, with a population only in the hundreds. It was platted in 1856, by William Broadwell and Jacob Eisiminger, to be one of the towns linking Chicago with Springfield via the railroad.
Three-quarters of a mile east of Broadwell was the Tantivy Inn. The Inn was in existence from about 1840 through the early 1950s. It is very likely that Abraham Lincoln stopped there while traveling as a lawyer on the 8th Judicial Circuit from Springfield to the Postville Courthouse. Learn more information on the Tantivy Inn HERE.
Broadwell also was known for the infamous Pig Hip Restaurant. The restaurant welcomed Route 66 travelers for 54 years (1937-1991). People would journey for miles to get one of the famous Pig Hip Sandwiches.
"The sandwich consisted of thinly sliced ham cut in quarter size pieces placed around the outside of a 3-inch buttered and grilled hamburger bun. Then it was finished with lettuce, tomato, and a special sauce called, "Pig-Hip Dip" on the inside. Word spread and success grew because of this 15-cent sandwich. So much so that, in 1939, he decided to re-name the restaurant from the then Harbor Inn to the Pig-Hip Restaurant." Pig-Hips on Route 66, 2nd ed. (Lincoln, IL: Lincoln Printers, Inc., 2006)
The restaurant, and later museum, burned down in 2007 but the original sign and memorial plaque still stands as a landmark and stop for Route 66 Travelers.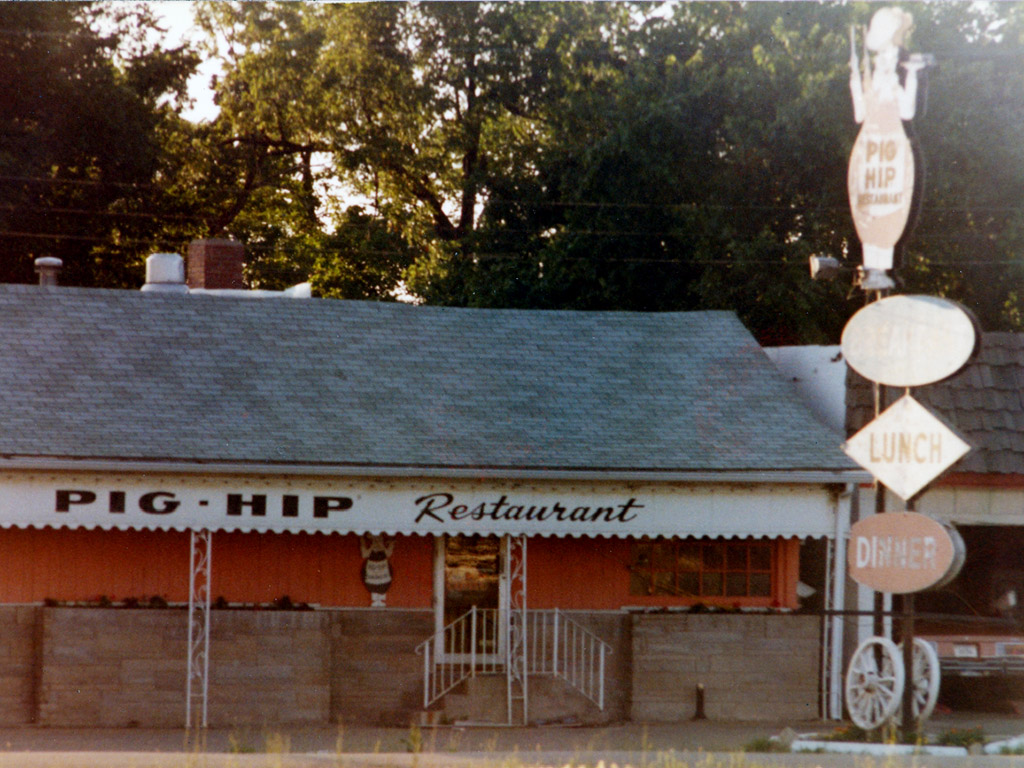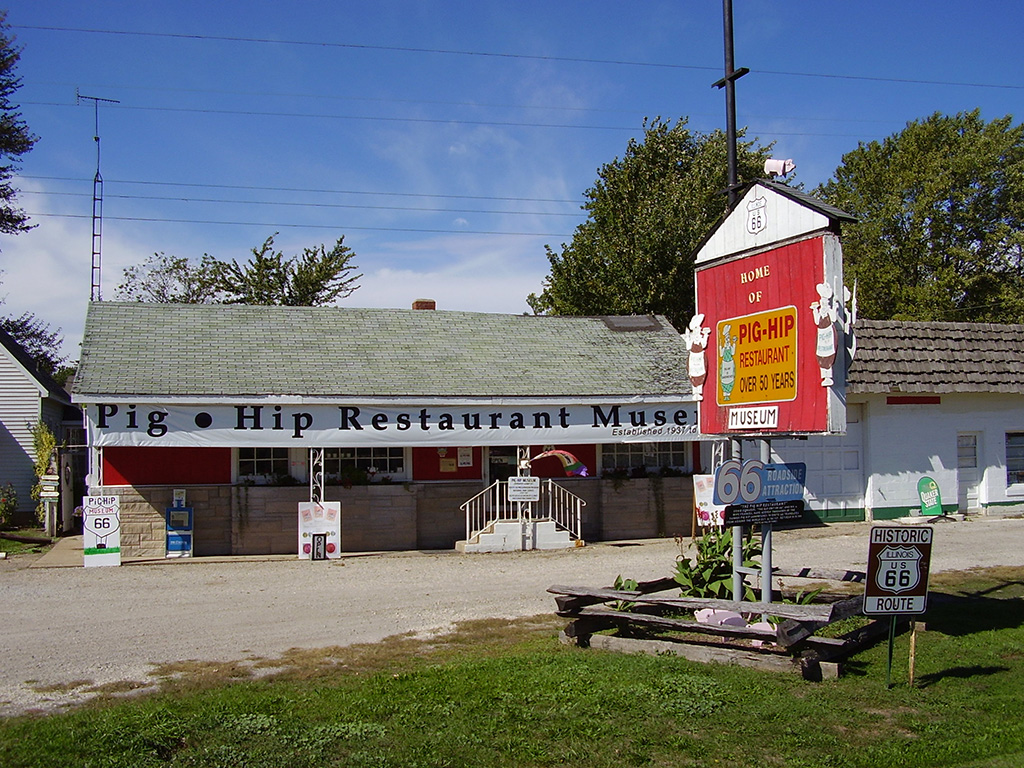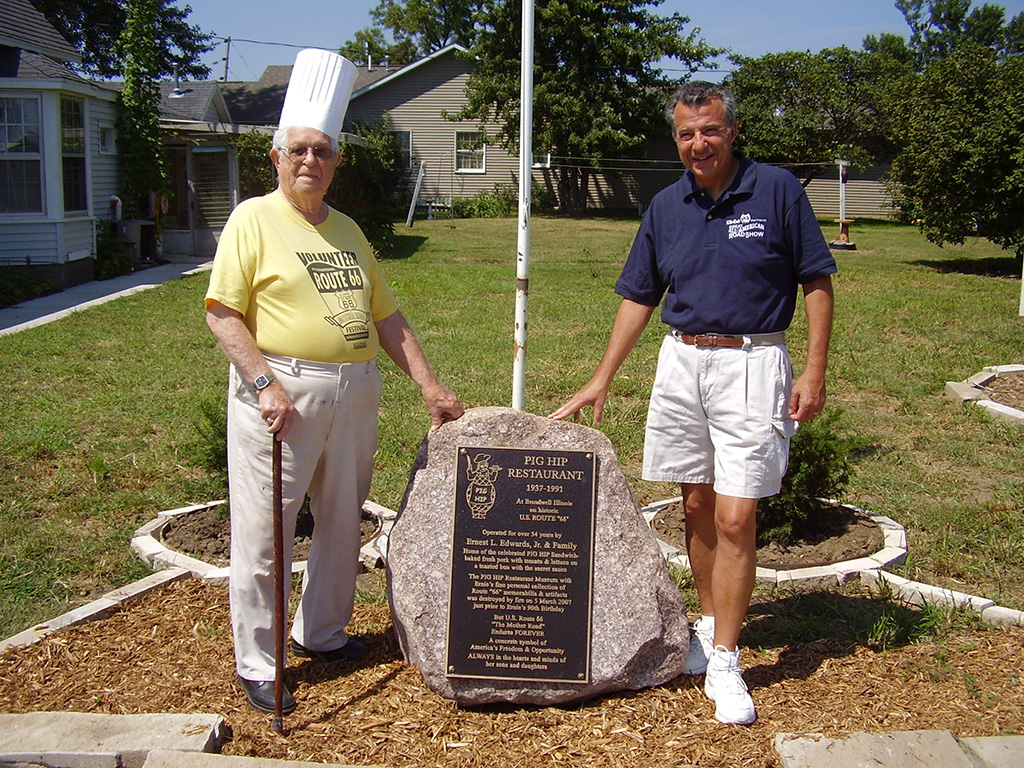 More information on The Pig Hip and Ernie Edwards HERE
The Mill Museum in Lincoln, IL houses displays for travelers to see some items from the Pig Hip and learn about what this memorable stop, and the late owner --Ernie Edwards, meant to the town of Broadwell.
Visit the Broadwell Facebook Page for more information.