Middletown
Founded in 1832, Middletown is the oldest town in Logan County. This small town has much to boast about. Beginning with Abraham Lincoln surveying the land that would become Middletown and witnessed the first lot being transferred to Hawkins Taylor on June 4th, 1833.
In 1837, Dr. John Deskins constructed Middletown's nine-room Stagecoach Inn and Tavern. George Dunlap purchased it and became the proprietor in 1838. The building still stands today, called the Dunlap House, and is the oldest wooden building of it's kind in Illinois. Abraham Lincoln later frequented Middletown, traveling on the the Post Road, staying at the Tavern and making frequent stops at the Knapp Store when he was a traveling lawyer on the 8th Judicial Circuit. The Knapp store is now the Knapp Library and Museum and is the oldest brick building in Logan County.
Finally, multiple Air Events have taken place in Middletown. Including on October 8th, 1911, Middletown was one of the stops Calbraith (Cal) Rodgers made on his Vin Fiz Flight, the first ever flight across the United States.
Connect with the Village of Middletown Facebook Page
New Holland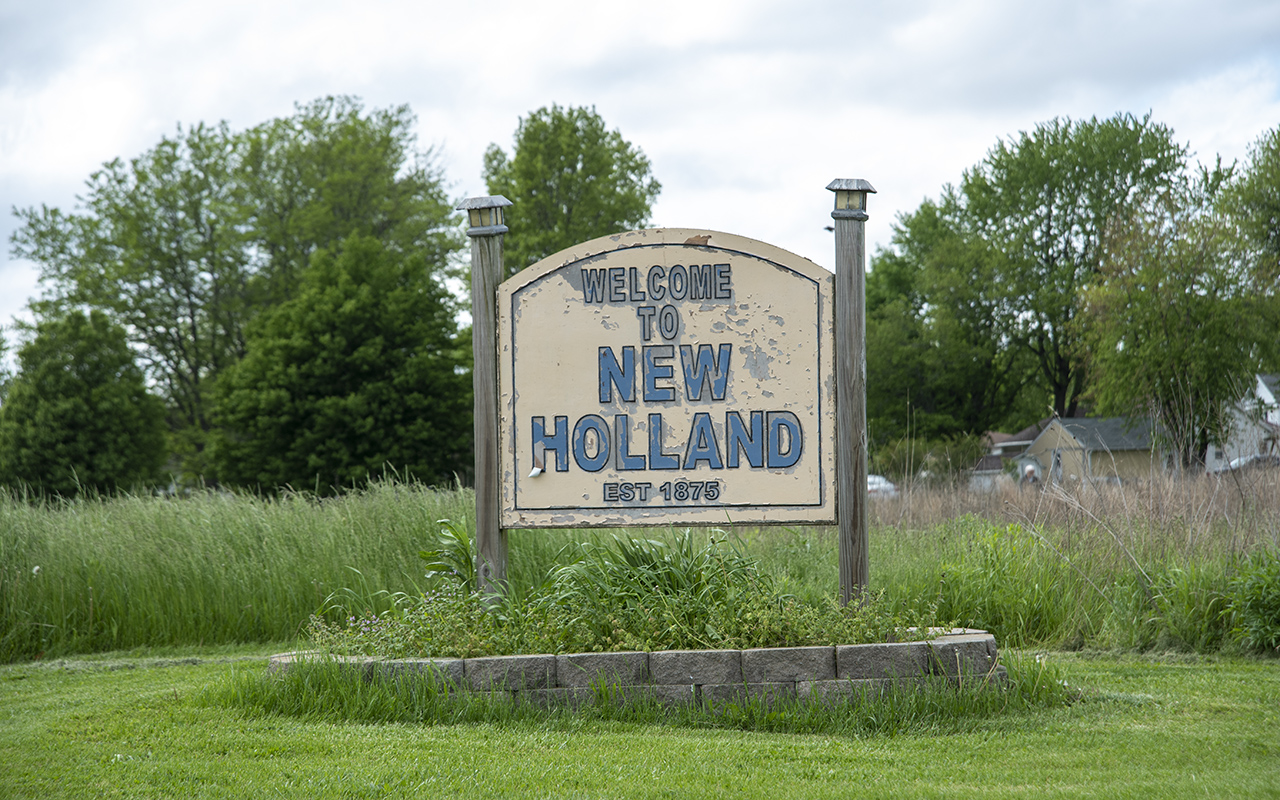 The town of New Holland was founded in 1875 by Oliver Holland. It is a small farming town, just 6 miles North of Middletown.
Learn more and connect with the Village of New Holland Website and Facebook Page