The Courthouse Square (Kickapoo St, Pulaski St, McLean St & Broadway St.)
& surrounding streets
Welcome to Historic Downtown Lincoln. Downtown Lincoln was added to the National Register for Historic Places on Dec.24, 1985. The district is roughly bounded by Kickapoo, Sangamon, Pekin, Chicago, Delavan, Broadway, and Pulaski Streets. With the active Logan County Courthouse, built in 1905, at the center of it all.
As you travel into Lincoln, heading South on Kickapoo St, you will be greeted with the Downtown Welcome Garden/Route 66 sign. Feel free to snap a quick picture here.
At this point, you are traveling on the historic Route 66 from 1926-1930 and also traveling in the footsteps of Abraham Lincoln as a traveling circuit riding lawyer on the 8th Judicial Circuit.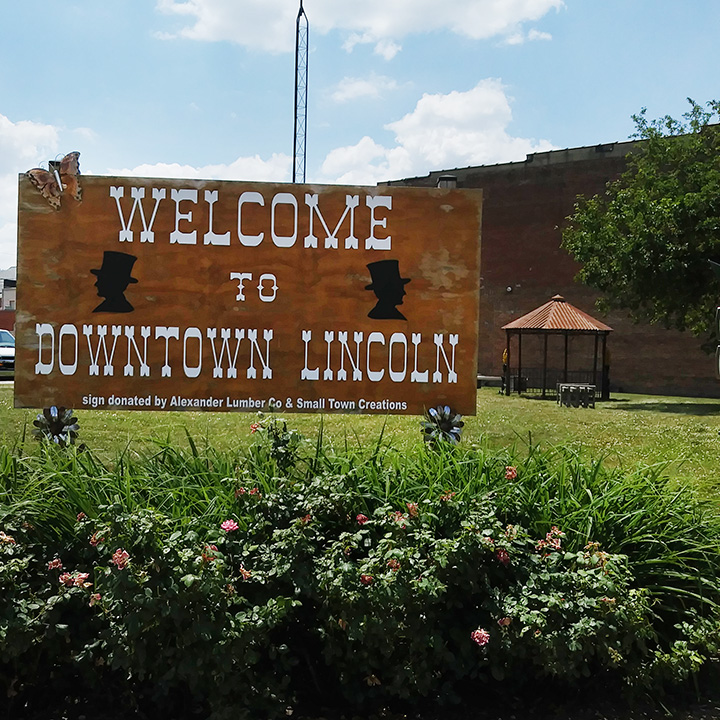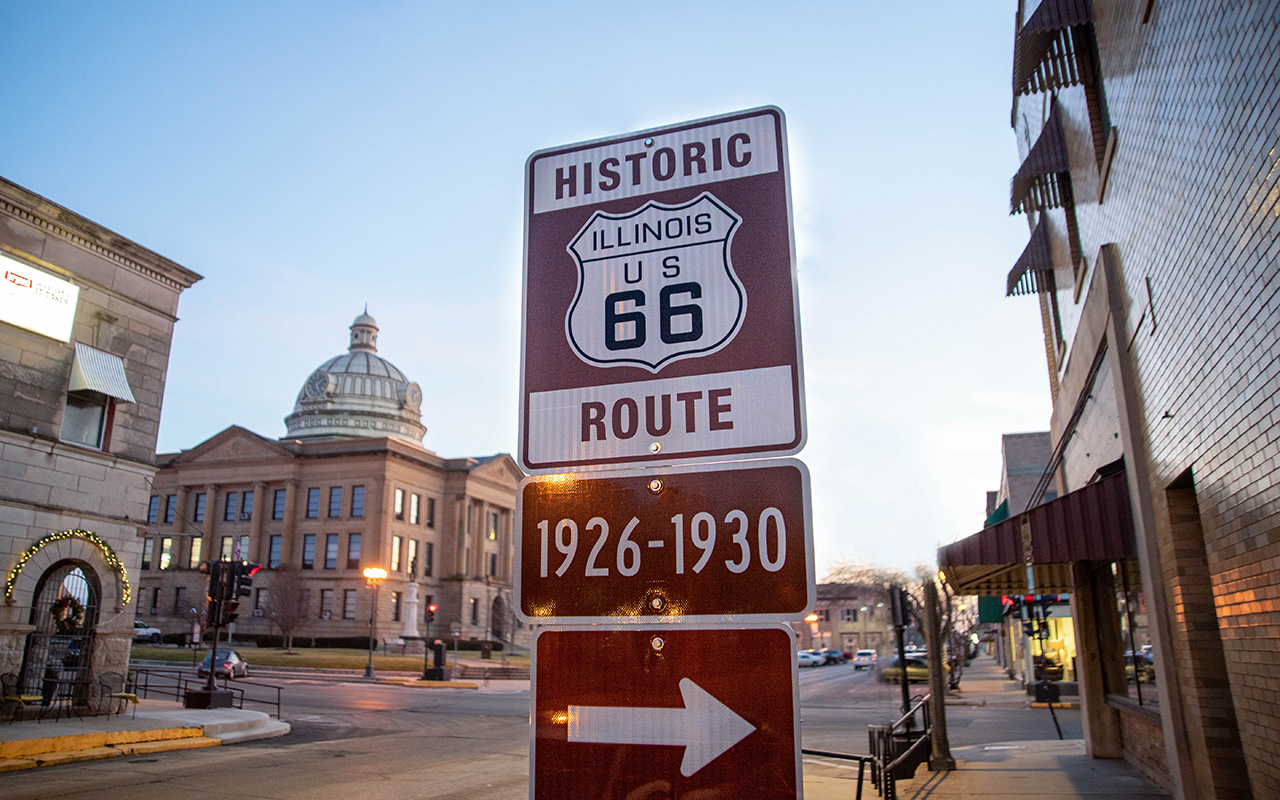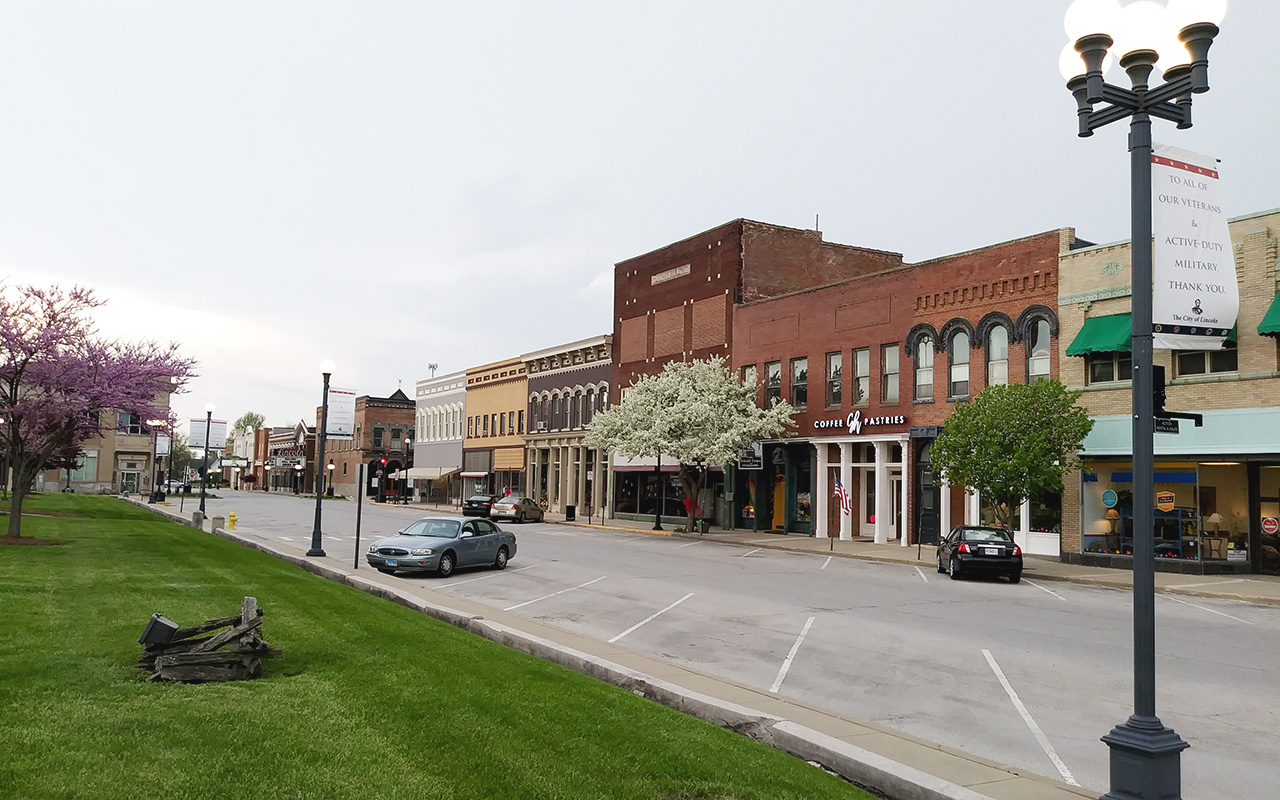 As you continue to travel throughout the streets of Downtown Lincoln, be sure and notice the Murals throughout. In 2004, the Walldogs came to Lincoln and adorned many of the downtown building walls. Since then some new murals have also been painted. Including the Giant Penny and Capones murals on the corner of Pulaski St. and S. Sangamon St.