204 S. Madison St.
Middletown, IL 62666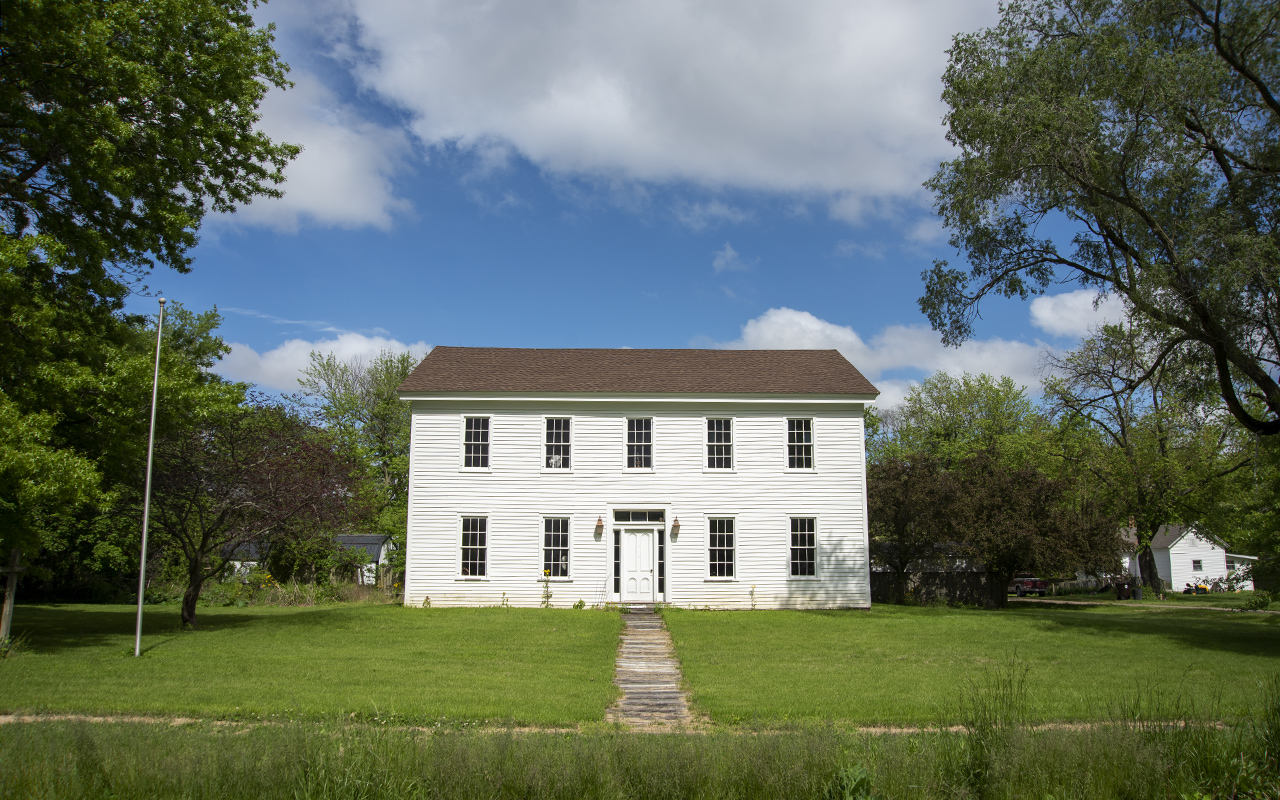 In 1837, Dr. John Deskins constructed Middletown's nine-room Stagecoach Inn and Tavern. George Dunlap purchased it and became the proprietor in 1838. The building still stands today, called the Dunlap House, and is the oldest wooden building of it's kind in Illinois. Abraham Lincoln later frequented Middletown and stayed at the Tavern when he was a traveling lawyer on the 8th Judicial Circuit. Back then, The Stagecoach Inn and Tavern also welcomed visitors for horse racing around the circular and straight line tracks that were built in Middletown. This bi-annual, two week event ushered visitors in from miles around.
In front of The Dunlap House was part of the Post Road that is now known as " A. Lincoln and Springfield to Peoria Stage Road", designed in 1827. Learn more about this historic road and the important role that the Dunlap House still plays in this piece of history HERE.
The Dunlap House is also a stop on the Looking For Lincoln Story Trail with a historical maker. Learn more about Lincoln's connection to the House and traveling this road.
Learn more about this marker HERE