601 Broadway St.
Lincoln, IL 62656
(217) 735-2376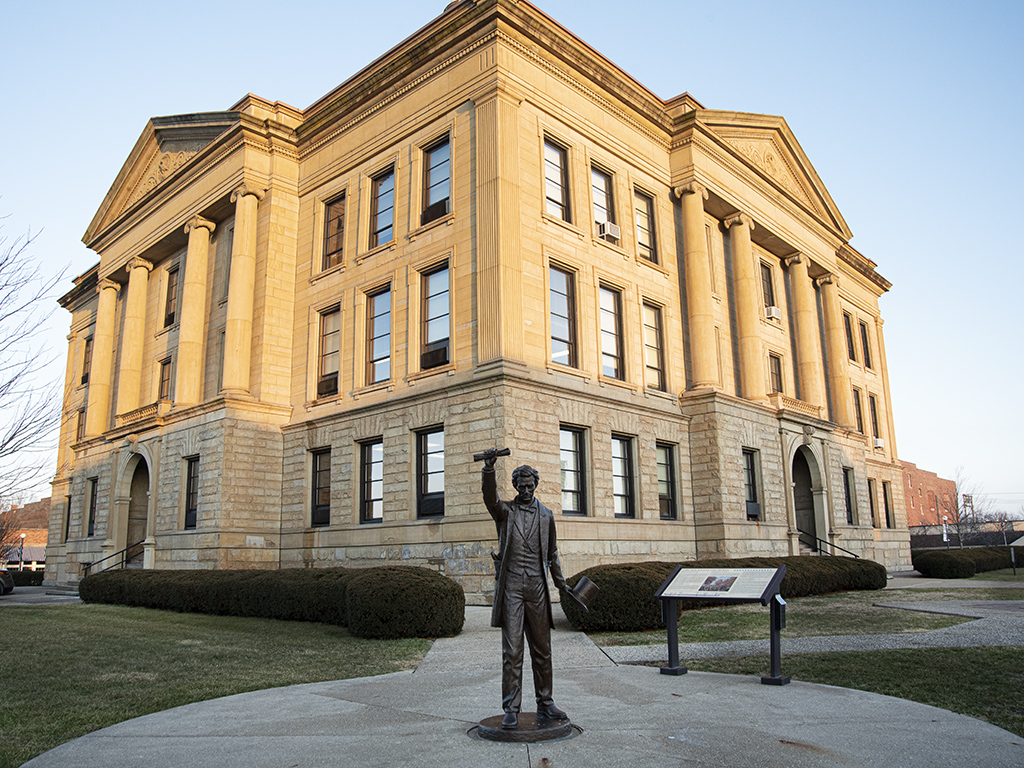 Built in 1905, this 3 story, stone, domed structure is the historic icon and center of the Downtown District of Lincoln. It still remains the active courthouse and Logan County Seat. As you enter the building, in the center of the floor is a mosaic of the Illinois State Seal. Directly above is the stained-glass dome. Below the dome are landscape murals of Elkhart Hill, Old Postville Court House, Mt. Pulaski Court House, and the Lincoln Court House of 1857. In addition there are portraits of Abraham Lincoln, Dr. John Logan, Stephen A. Douglas, and Governor Richard J. Oglesby.
Learn more of the history of the existing courthouse as well as previous courthouses HERE
Surrounding the courthouse lawn are other important historical markers and statues.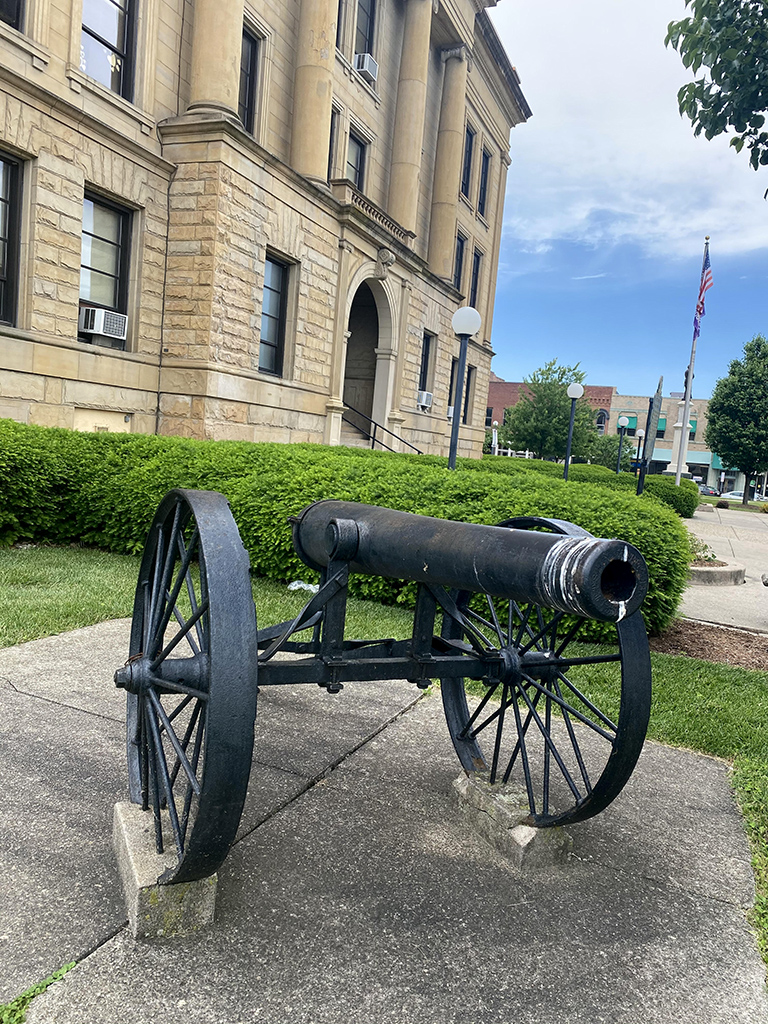 Civil War Monument- The original statue was erected in 1869. After 142 years, the soilder on top had deteriorated and was replaced in 2011. Learn more about this monument HERE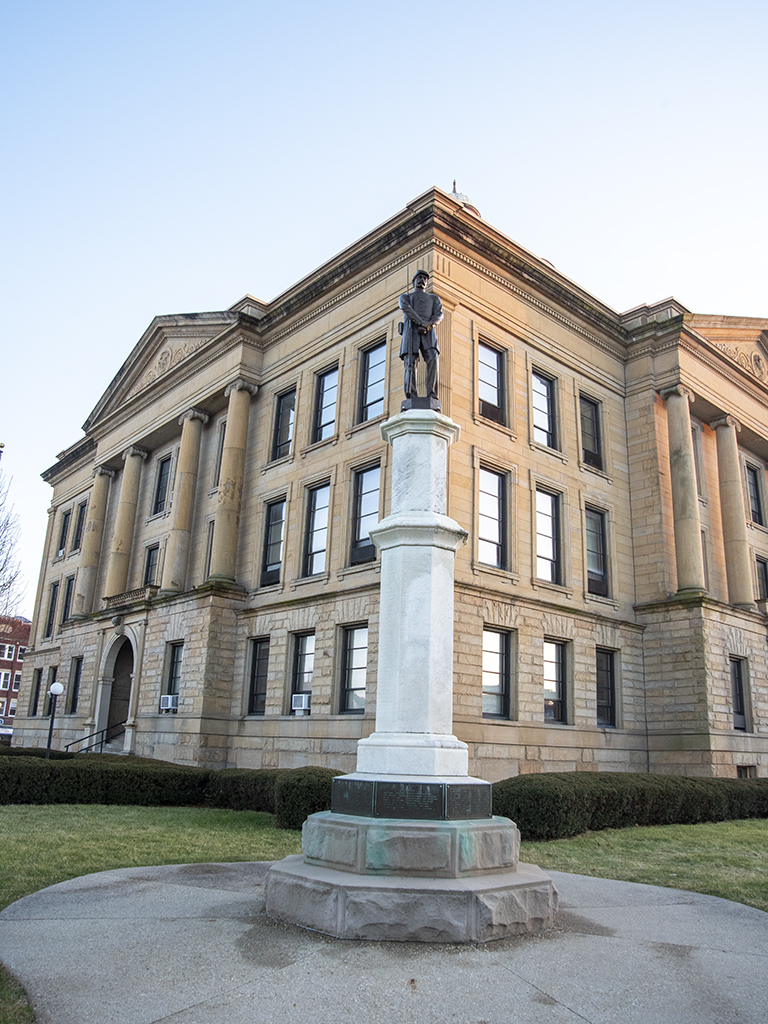 Logan County Circuit Clerk Historial Marker- Marks the location of the 2 previous courthouses where Abraham Lincoln served as a lawyer and sometimes Judge.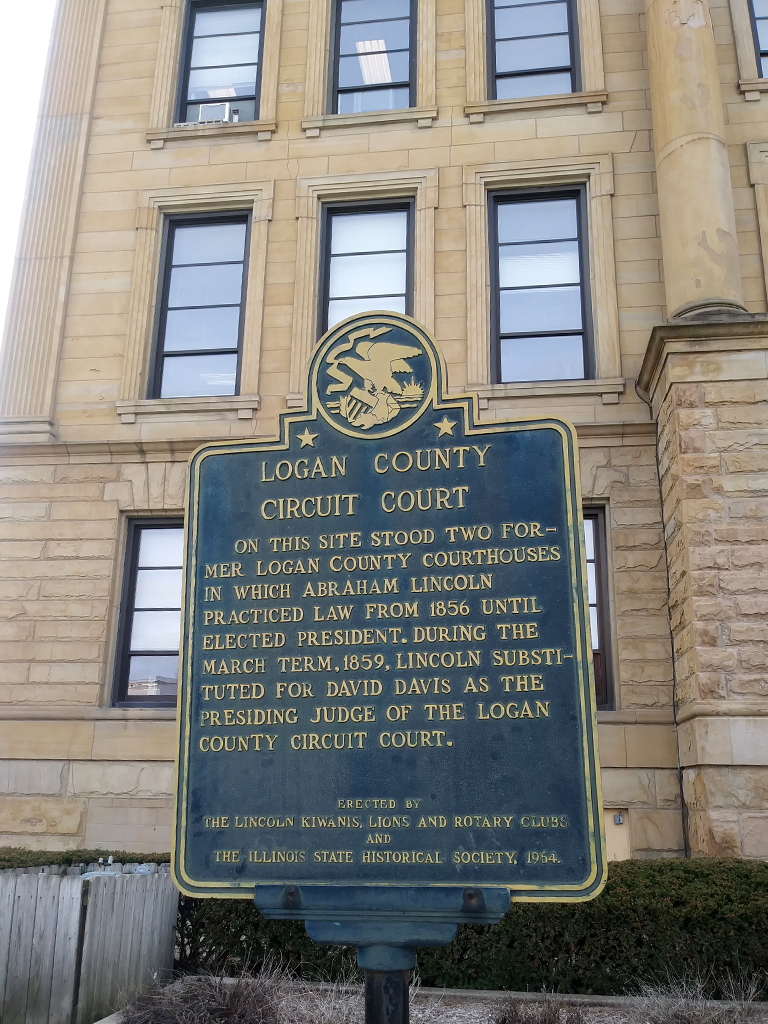 Abraham Lincoln Plaque- Erected in 1921, this plaque marks Abraham Lincoln's role as a riding circuit lawyer on the 8th Judicial Circuit from 1847-1857.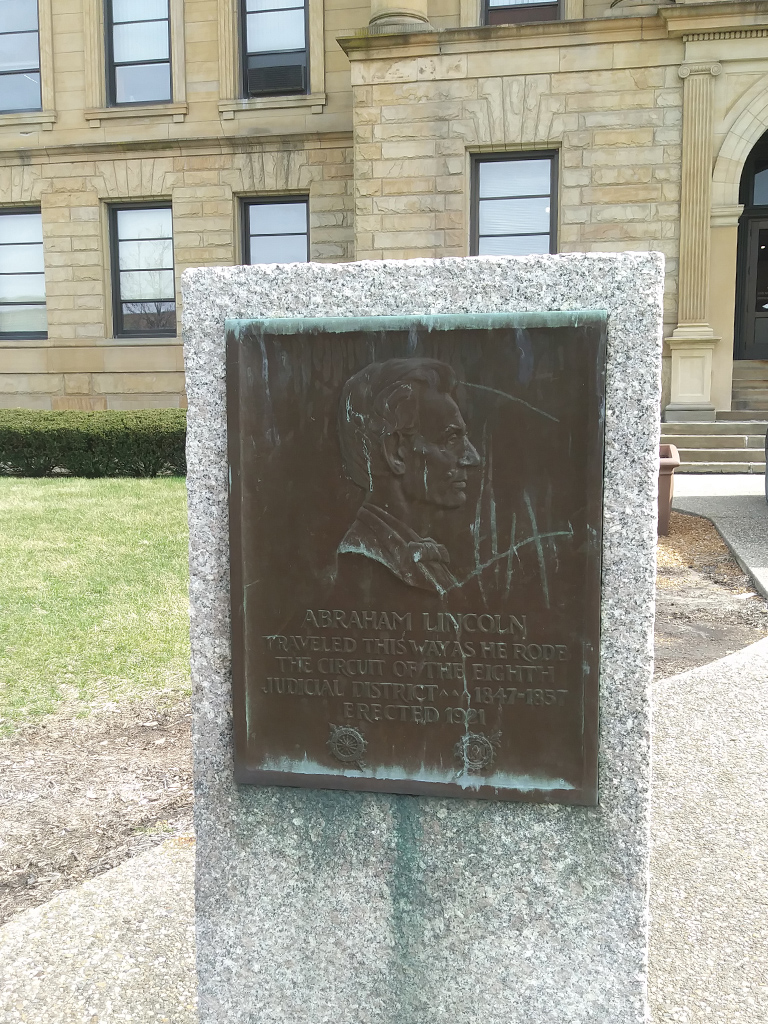 Lincoln Rallies the People Statue and Interpretative Panel- This statue and panel were erected in 2015 to commemorate the speech delivered by Abraham Lincoln on October 16, 1858 on the Courthouse lawn. This speech took place during his campaign for U.S. Senate, the day after the final Lincoln-Douglas Debate in Alton, IL.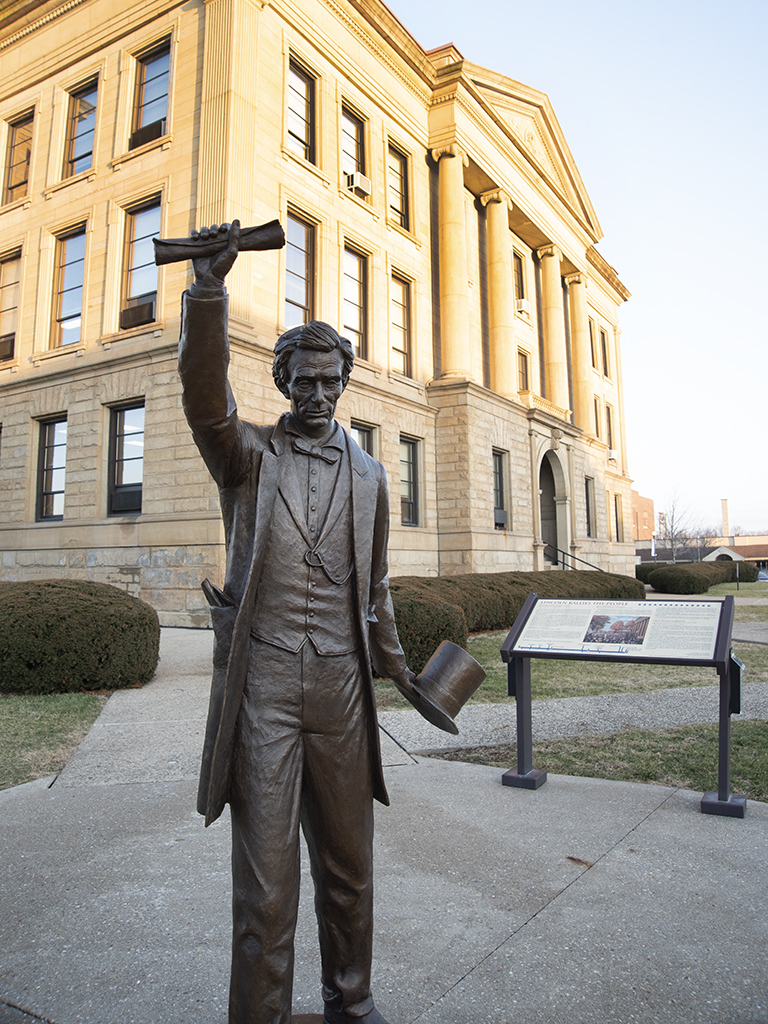 Indian Mother Statue- "In 1906, the Indian Mother statue was dedicated to the City of Lincoln by the Lincoln Women's Club. She was scultped from Tennesse Pink Marble by Charles Mulligan." A restoration and repair was underway 95 years later and it was rededicated on October 26th, 2001.