Corner of S. Lafayette St. and E. Cooke St.
Mt. Pulaski, IL 62548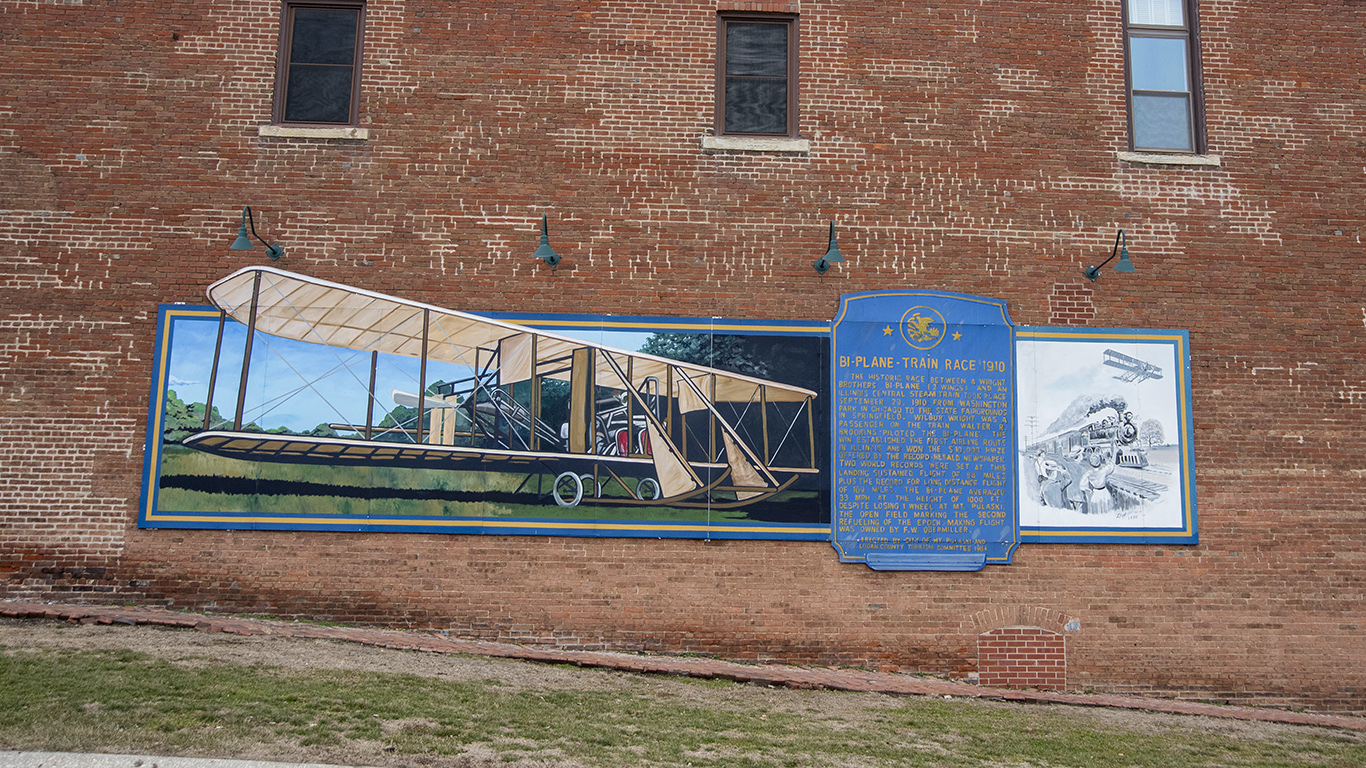 On September 29th, 1910 a Wright Brothers Bi-Plane took to the skies in a race against an Illinois Central Train from Chicago to Springfield. The plane was piloted by Walter Brookins and Wilber Wright was on the train. The plane stopped in Mt. Pulaski in an open field to refuel. In 2011, this Walldog mural was created to depict this epic occasion for the town of Mt. Pulaski. The mural illustration includes a replica of the bi-plane, the historical marker, and a drawing created by Lloyd Ostendorff in 1970.
The Bi-Plane - Train Historical Marker was erected in 1984 at the location where the plane originally landed. The current location is at the intersection of S. Illinois St. and E. Scroggin Ave.